A User Profile is created automatically for every Tangram Pro™ account. This is where you can manage your name, email address, user avatar, and personal information. Account security is managed separately in Account Settings.
Manage User Profiles​
You can update your Tangram Pro™ profile and account settings from the dropdown menu opened by clicking on the carat next to your user avatar in the right side of the Navigation Bar.
Update Profile​
The information displayed on your User Profile can be edited to include an avatar, your location, and a short biography. Profiles require valid Name and Email Address details. All other editable fields are optional. A default avatar is provided when one has not been uploaded, and any fields left blank will be hidden from your profile page.
How to manage user profile information​
Log in to Tangram Pro™
Click on the Carat Icon next to your avatar in the upper right corner of the page
Click on Profile
Make changes to your Name, Email, Location, or Bio and click Update User Information
Your profile changes are saved and applied.
How to manage user avatars​
Click on Select Image to open your file selector
Select the image to use as your avatar
Your profile image is saved immediately and updated throughout Tangram Pro™.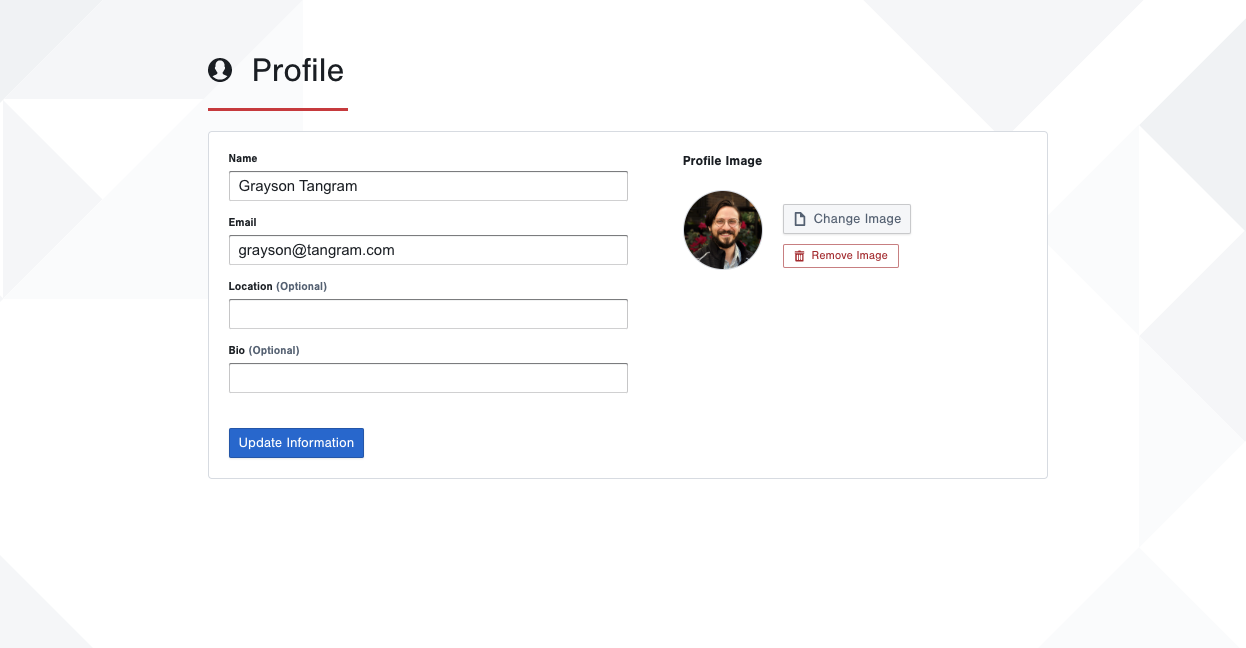 tip
Tangram Pro™ supports most image formats for user avatars, but we recommend using a .png or .jpeg file.
Manage Account Settings​
You can change your account password and manage 2FA in Account Settings.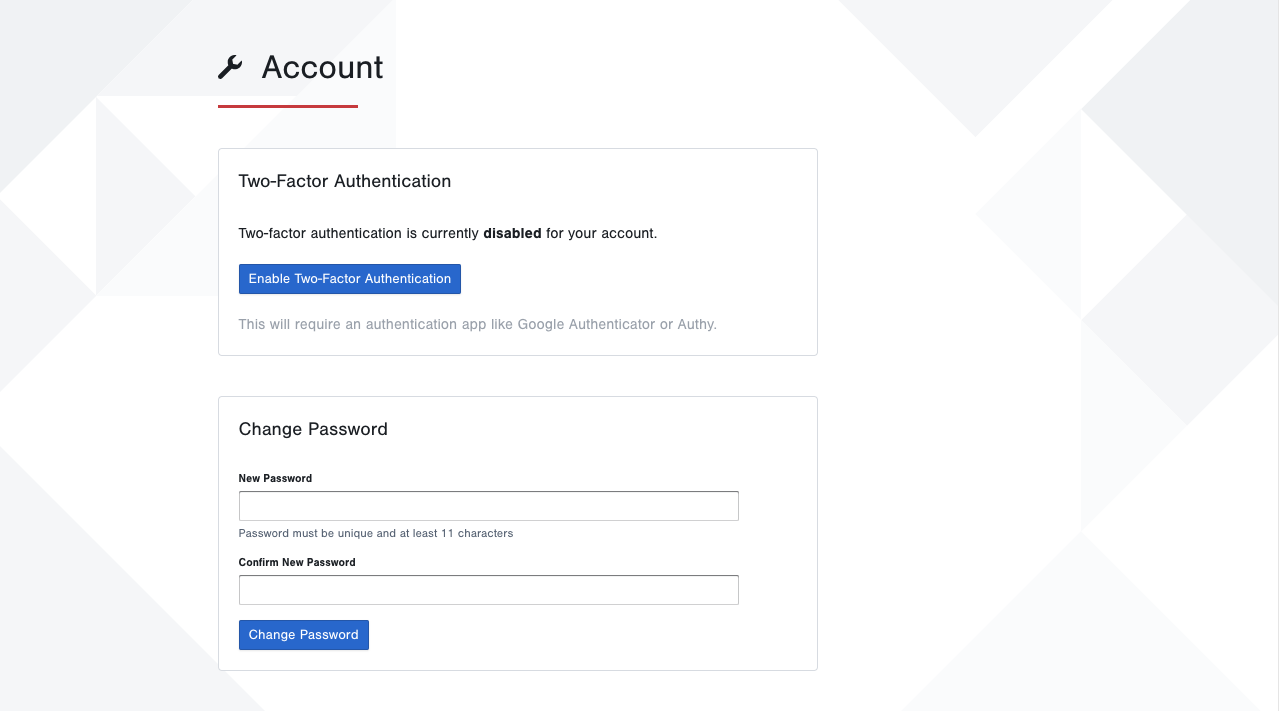 Password Management​
How to update your account password​
Click on the Carat Icon next to your avatar in the upper right corner of the page
Click on Account
Enter and confirm your new password, then click Change Password
Your password change will go into effect immediately.
Managing 2FA​
You can enable and disable Two-Factor Authentication (2FA) and generate new backup codes in Account Settings.
How to enable two-factor authentication​
Click Enable Two-Factor Authentication
Scan the QR code or manually enter the code shown into your authentication app
Click Continue
Enter the Authentication Code shown in your authentication app, then click Verify Code
Save your backup codes, then click Close
Your Tangram Pro™ Account will now require 2FA in future logins.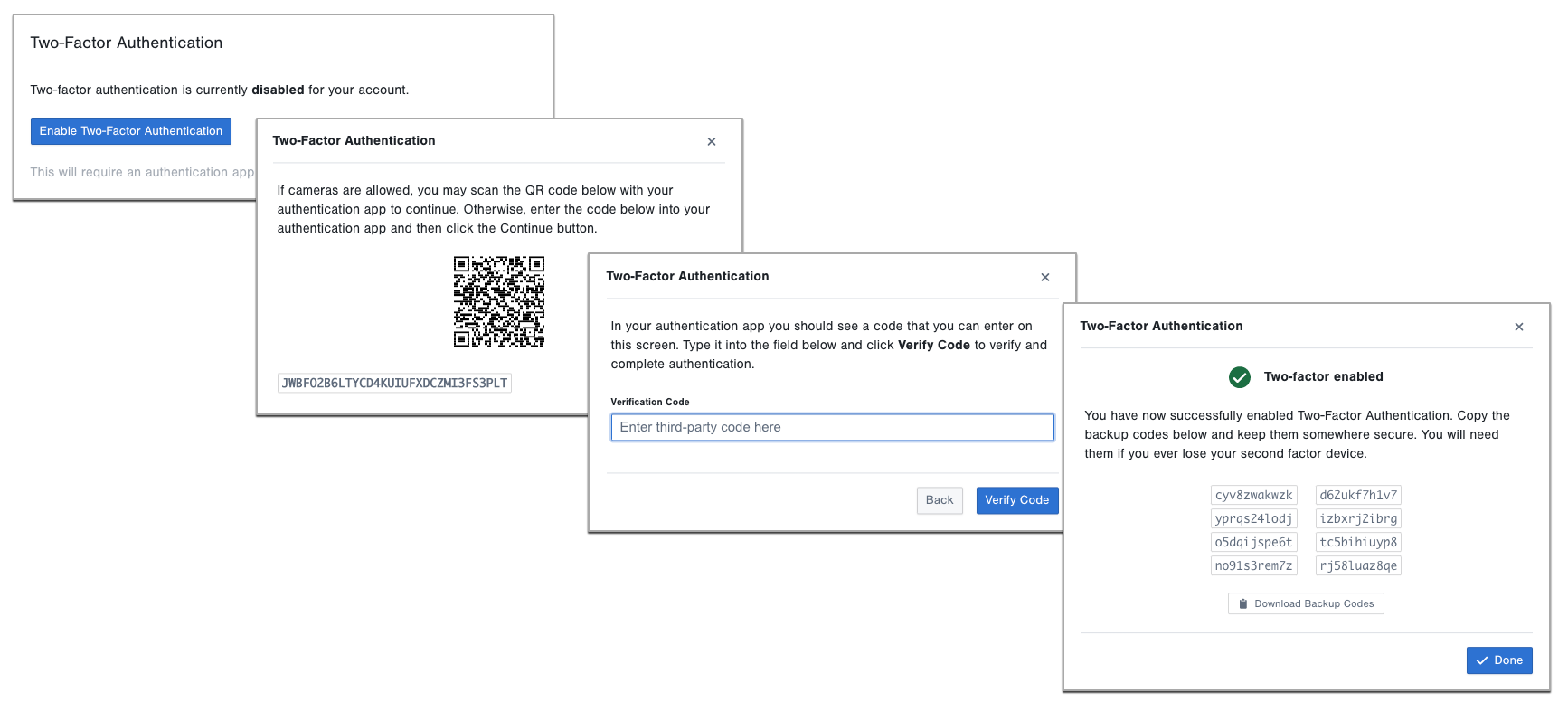 Users with 2FA enabled can also generate a list of new backup codes. Backup codes can be used for logging in with 2FA if you don't have access to an authentication app.
How to generate new 2FA backup codes​
Click Generate New Backup Codes
Click on the Copy button and paste your codes in a safe space, or click Download Backup Codes and save the file to your computer
Your new backup codes are active and can be used for your next login to Tangram Pro™ - any previously generated backup codes are inactive.
note
Each backup code can be used only once. If you rely on backup codes for logging in with 2FA, you will receive an alert in Tangram Pro™ when it is time to generate more.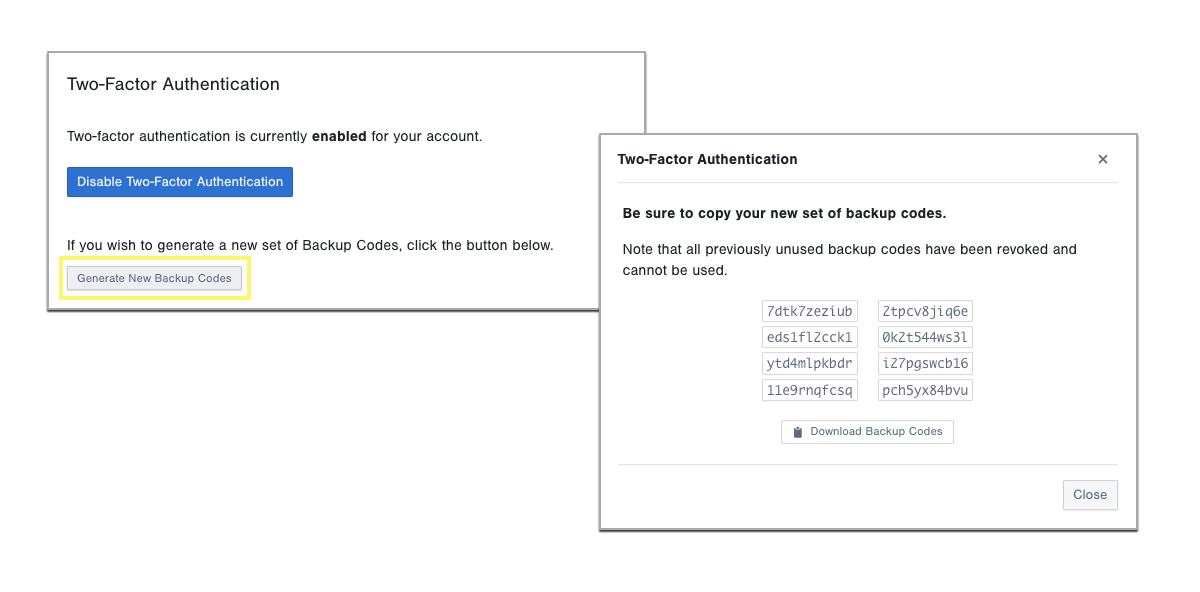 You may also disable 2FA in Account Settings when allowed by your System Administrator. Users in Tangram Pro™ instances with required 2FA cannot disable this setting. Contact your System Administrator for support.
How to disable two-factor authentication​
Click Disable Two-Factor Authentication
Click Disable Two-Factor Authentication again in the Confirmation Modal
Confirmation Modal closes and TFA is no longer required when logging in.